Ms Charlotte Wake (Dental Therapist/Hygienist)
GDC 6752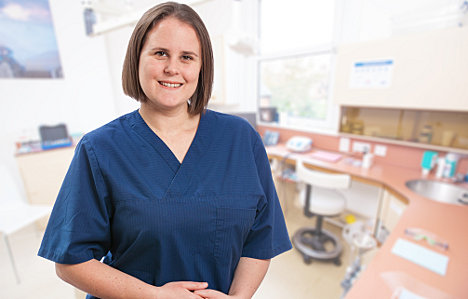 Ms Charlotte Wake qualified from St Bartholomew's and The London, Queen Mary's school of Medicine and Dentistry in 2005.
Charlotte is dually qualified as a Dental Hygienist and Dental Therapist and has undertaken extended training in Zoom tooth whitening.
Charlotte was a finalist for 'Dental Therapist of the Year' in 2007. Previously Charlotte qualified receiving awards for the highest mark in Dental Therapy, the most outstanding clinical work and outstanding communication skills. Until recently Charlotte was on the council for the British Association of Dental Therapists and as Editorial Panel Member for the dental journal 'Dental Therapy Update'. Charlotte is a professional writer regularly published in dental journals. Charlotte won the national award of Dental Therapist of the Year 2011/12.
Charlotte loves Formula One, especially when Maclaren are winning!